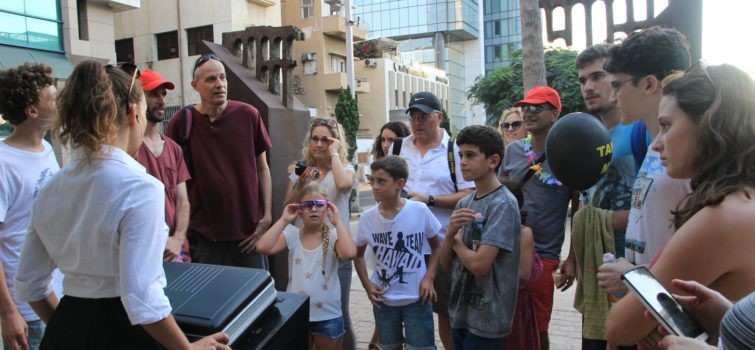 Inspired by the movie "The Game", TLVShow IS a fun, suspenseful thriller that plays itself out over two hours in the heart of Tel Aviv.
TLVShow has a carefully crafted, ingenious plot that is driven through the participation of real actors.
It maintains a high level of suspense since nothing is as it seems and anything or anyone in the surroundings can be part of the game.
TLVShow is suitable for private groups (from 5 up to 200 participants) such as families, friends or company staff. The show is customized based on information received beforehand about the participants, and a group member acts as a "mole" throughout the show – helping the show manager and actors to tailor the experience to the group dynamics.
Photos by Lena Lester