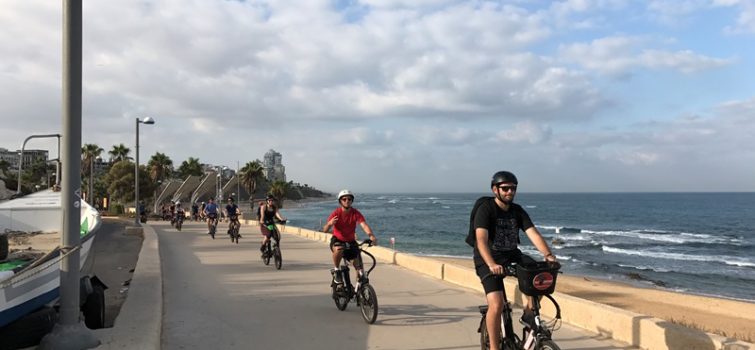 Electric bikes are definitely the most thrilling and fascinating way to explore and experience the citie's sights and views, history and contemporary culture.
Ride around Tel Aviv's bike paths with a Certified Tour Guide!
An incredible and fascinating motorized experience, we offer a variety of Electric-Bike Tours with a certified tour guide. We also specialize in facilitating customized tours.
Family trip * Birthdays * Bar/Bat Mitzvah * Educational groups * Tour groups * Company excursions * Couples tours
Electric Bikes – Just perfect for the hot days in the city.